Washing clothes and washing cars.
When I was small, I loved to color. One of my coloring book  was showing two characters  doing a different activity  for everyday of the week. I remember that Monday was wash day. I grew up hearing stories from my mother and grandmother about how washing clothes was an event for which a whole day was devoted to. On warm summer days I sometimes washed my dolls clothes and hung them up to dry. Four kids later, wash day became more frequent and less of  an event but I still love watching the clothes float on the line and the fresh smell they bring in with them.
Washday 
by Eve Bunting
illustrated by Brad Sneed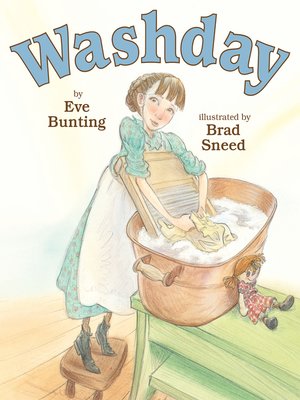 If no one ever told you how the wash was done back in the old days, here is your chance to find out.
Car Wash by Sandra and Susan Steen
illustrated by G. Brian Karas
This book describes the car wash experience through the eyes of a child with illustrations successfully taking the readers much further.